Happy New Year from my family to yours! I had GOOD intensions of sending out an actual card this year, but I'm like the therapist that can't solve her own problems, LOL... I was too busy shooting and getting everyone else their images for their Christmas cards that I ran out of time to do my own. ANYWAY, I figured I could at least wish you all a Happy New Year via my blog!
2012 was a WONDERFUL year full of FUN clients, RAD vendors, and AWESOME new friends! I am beyond THANKFUL for all the people I've been blessed to work with and meet this past year. I have an overwhelming feeling of GRATITUDE for the blessing of my sweet little family and the growth they've all made during the past twelve months!
"2013....IT'S GONNA BE A GOOD ONE!" That's my motto for this year, so many GOOD things in store, I'm getting excited just thinking about it!
Thank you to the talented Lyndzee Ellsworth of
EP Love
for capturing my little family, I love this photo! It's so us!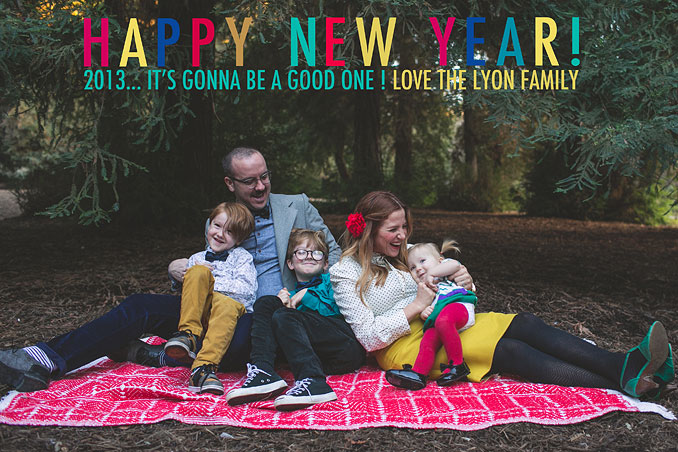 'Tis the season for family portrait sessions! While our wedding season in Southern California has slowed down, I am busier than ever photographing sweet families with beautiful children. It really is a delight and a whirlwind right at the same time!
Also, it's always great working with the Williams family, I've photographed them many times throughout my career (along with many other families), I love watching each family grow!